RedWolf's Good Trader/Buyer/Seller/Person list
---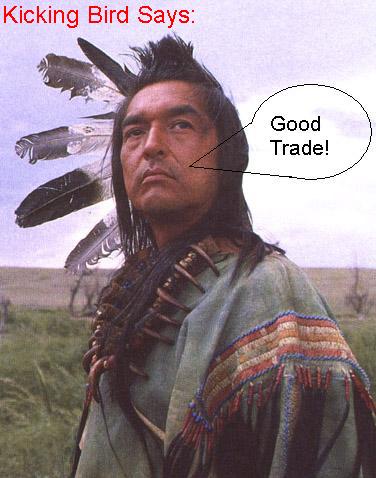 Here's a brief, probably unnoticed, rather insignificant, but well deserved homage to people I have encountered in this hobby who have been most helpful, honest, and/or great people to do business with. Not everyone listed has done business with me, maybe just gave a helping hand in one way or another, so to them I pay Homage! Kudos! Thanks! You get the idea. Links to their pages are placed where appropriate.

Disclaimer: The opinions expressed here are of my own and may or may not reflect your own experiences, this is not intended to validate or invalidate any experiences you may have had with a particular person, rather it is written from my own experiences, as with anything else, your results may vary

Nick Jones (AKA Nixs)- All around Nice Guy, always has great stuff, he's got some beautiful multi-games for sale right now, great communication throughout the sale!
Jon Sorenson (AKA FrizzleFried)- Great communication, fast shipping, an asset to the community
Bob Brown- Bob's Home Amusements Taylorville, IL. Bob's a great guy, bought my Neo-Geo off of him, has a lot of stuff for the home gameroom, tons of pins that he's thinking about unloading, lots of neon. Great guy to deal with throughout the sale.
Markline Vending- Mark is a bit of an unusual character, and has pissed off many people in the collecting community, however I will say he's a top notch seller.
QuarterArcade Web Page Good selection, fast shipping, great service!
Chuck Geigner (chux0r) Web Page- All around great guy, first person I have dealt with in this hobby, and has helped me many times along the way. Has a great collection too, and a potentially great "Arcade/Bar/Hangout/DenOfEvil/etc" that he's working on.
Bob Roberts: Web Page- "The Real Bob Roberts" as opposed to the fake one (?) Anyway, what a great guy, done so much for the arcade community as a whole, His page has just about everything you could want to know, and sells everything you could ever need. His shipping is lightning fast, and he ships the day he receives payment (sometimes sooner). Always includes something a little extra with every order. Great seller.
Mikes Arcade: Web Page Got my parts ordered on Wednesday, they were at my door on Saturday. Need I say more? Good prices, fair shipping rates (USPS Priority with Delivery Confirmation for a little over $4 for 1 lb, not inflated), great selection! Will do business with them again without hesitation!
Art Mallet (AKA Artfromny) Definitely a valuable resource to the Arcade community, Art and I don't see eye to eye on a lot of things, we've had some pretty interesting debates over on RGVAC, but He's always treated me with nothing but respect, and has helped me out a lot with my Burgertime Resto.
Don Ala- Great seller, maintained good communication throughout the transaction, and followed up with me to make sure I received everything in working order. You don't normally find that type of customer service in the business world, let alone with an individual collector. Truly a class act.
More to come...I love to see this page grow, and hope that I never have to create a negative page, so far so good.